Assorted Pre-made Sandwiches and Wraps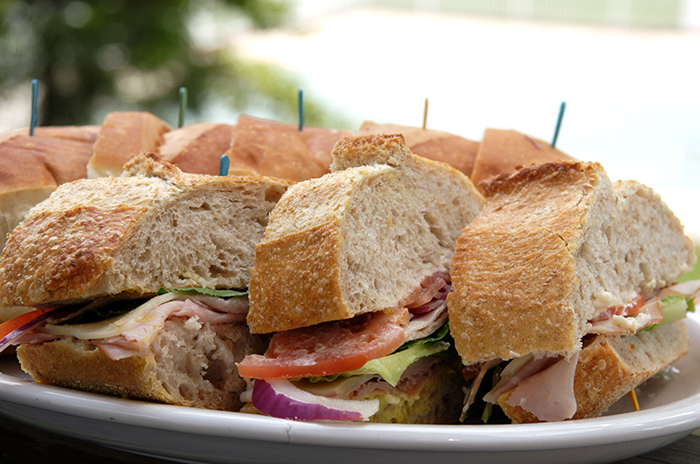 Assorted Pre-made Sandwiches and Wraps
Sandwich Tray with choice of 3: Wrap or Ciabatta Roll.
Sandwich Descriptions:
Roasted Turkey - Choice of gouda, havarti, or gruyere cheese, lettuce, tomato.
Chicken Salad - Chopped celery, walnuts, cranberries.
Roasted Ham BLT - Cheddar cheese, chopped bacon, shredded lettuce, tomato.
Veggie - Lettuce, tomato, summer squash, broccoli, and onion.
Peanut Butter & Jelly
Serves 15 guests.